PROFILE PIPES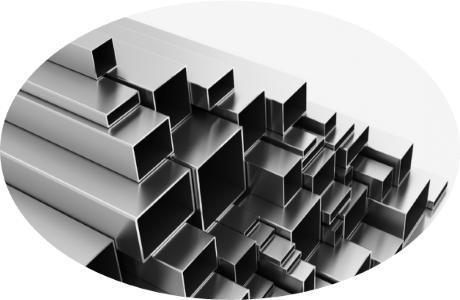 Profile stainless steel pipe: AISI 201 grade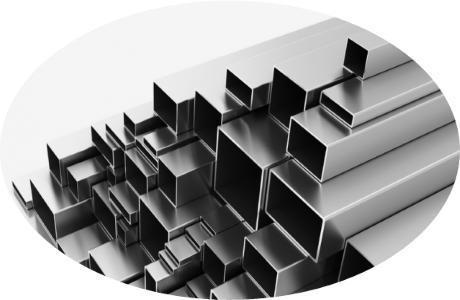 Profile stainless steel pipe: AISI 304 grade
Stainless Pipe profile
 –  a stainless steel pipe with a rectangular, square, or, more rarely, an oval cross-sectional shape. Produced Stainless profiled tube of steel grades alloyed with chromium, nickel and molybdenum (for some grades). The most common grade of steel - AISI 201, AISI 304. A variety of alloy components provides the opportunity to use shaped tubes, which have different physical and chemical properties, taking into account the upcoming operating conditions, which extends the life and increases the effectiveness of these products. Company Steynles Steele Ukraine supplying stainless steel pipes with a profile cross section of 10x10 to 100x100 mm. Senko and thickness, respectively, of 1 to 3 mm. Surface treatment Stainless profiled tube is:
- Matt - 2B;
- Mirror (polished) - BA (600 GRIT);
- Sanded - 4N (180, 240, 320 GRIT);
wall thickness

+

10.0

%

on the nominal thickness

angle bending radius

, mm

outer radius> 1.5 * S (

wall thickness)

perpendicularity

+

1%

curling

max. of 1 ° per 1 meter

length

curvilinear

max.

 2 mm per meter of length

1
Tube stainless profile is manufactured on a production line welding machines, welding by round billet while profiling.
Different methods are used for welding of stainless steel pipes profile:

1) Method of welding points with a high frequency (HF);

2) melting the electrode in an inert gas (MIG);

3) The tungsten electrode melting method in an inert gas (TIG);

4) The method of plasma welding.

 Our company supplies stainless steel welded pipe profile method TIG (Tungset Inert Gas).
Compared with other methods of TIG-welding of the seam is stronger.
Stainless Pipe profile has high corrosion resistance, high mechanical strength, resistance to corrosion, provides high rates of heat resistance and fire safety.
Tube stainless profile is highly hygienic, it does not oxidize easily disinfected.
With low weight has a high bending strength, easy to mount, cost-effective compared with conventional round tubes.
Stainless Pipe profile gives the possibility of laying a complex configuration highways with minimal use of conventional coupling elements, by direct welding shaped tube at the joints, as well as opportunities use in load-bearing frame structures for various purposes.
Stainless shaped tubes made of metal skeletons of high-rise buildings, made sliding ladder, collect items fences.
Pipe n / f profile is also used in the construction of bridges, television and radio towers, power lines.
Pipe stainless stainless metal profile provides a saving of 25%.
Due to stainless pipe profile considerably reduced not only corrosive metal consumption, but also the time required for assembly and installation of stainless steel metal structures.
And stainless steel pipe profile are widely used in construction and architecture as a structural element.
In the agricultural and lifting equipment, light and food industry, repairs, automotive industry, furniture manufacturing, outdoor advertising and engineering.
Furthermore, from a tube n / f profile can produce highly complex design that virtually eliminates any manufacturing data on the use of limitation
.
Copyright MAXXmarketing GmbH
JoomShopping Download & Support